THE EGOTRIPS DNA SERIES
THE EGOTRIPS DNA SERIES The DNA SERIES is supposed to…
The DNA SERIES is supposed to be more than just buzzwords. It's about our identity, the ethos we live by every day, and the values that shape and connect us as a family and as an agency.
In this post we wanna introduce you to all components of our latest collection.
YOU DON'T HAVE TO FUCK PEOPLE OVER TO SURVIVE is the first design in the DNA series. Basically, it needs no further explanation because it says exactly what it means ‑ you don't have to act like a jerk to others to be successful.
RESPECT THE ARCHITECTS is the 2nd design from our current DNA series. The love for Bahamadia, Guru and Jazzmatazz should be clear.
But the quote is more than that. We believe that you should always know where your culture came from, who the pioneers were and who you should pay respect to in order to stand where you are and who paved the way for you, be it culturally or politically.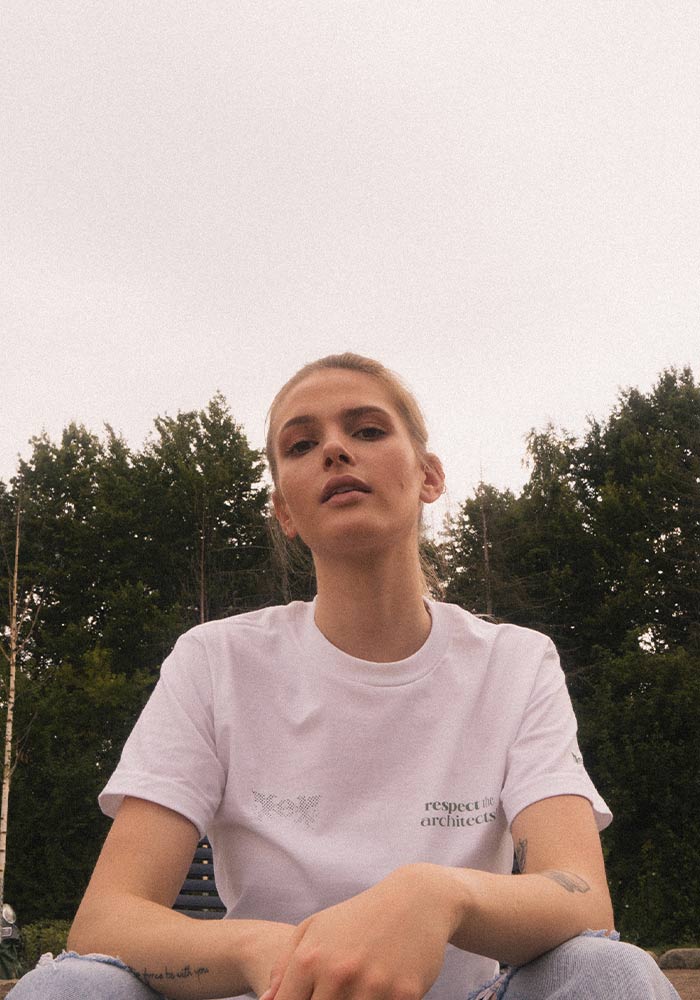 LEAVE NO ONE BEHIND
The humanitarian situation in Afghanistan is shameful and appalling. We all have a responsibility to save the lives of innocent, vulnerable civilians and their families and we don't give a shit what passport they have.⁣⁣
⁣⁣
To mark the occasion, we are pledging to donate 100% of our profits from the sales of the DNA t‑shirt series to @leavenoonebehind2020 in support of the #Kabul Luftbrücke . We know this is just a drop in the ocean, but still a drop!⁣⁣
⁣⁣