SOLED OUT: The Golden Age Of Sneaker Advertising – Sneaker Freaker
SOLED OUT The Golden Age Of Sneaker Advertising A riotous,…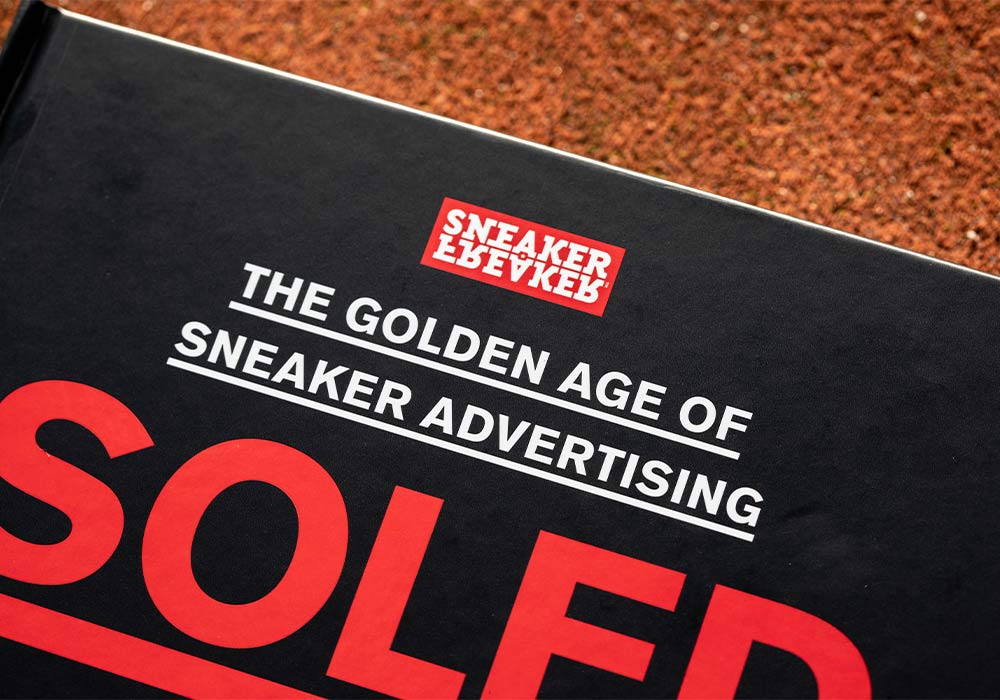 SOLED OUT
The Golden Age Of Sneaker Advertising
A riotous, 720-page celebration of sneakers, as told through the medium of vintage print advertising
Phaidon announces the publication of Soled Out: The Golden Age of Sneaker Advertising. More than a decade in the making, the 720-page book is an unparalleled compilation of nearly 900 vintage print advertisements sourced from 1970 to 2000.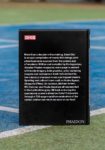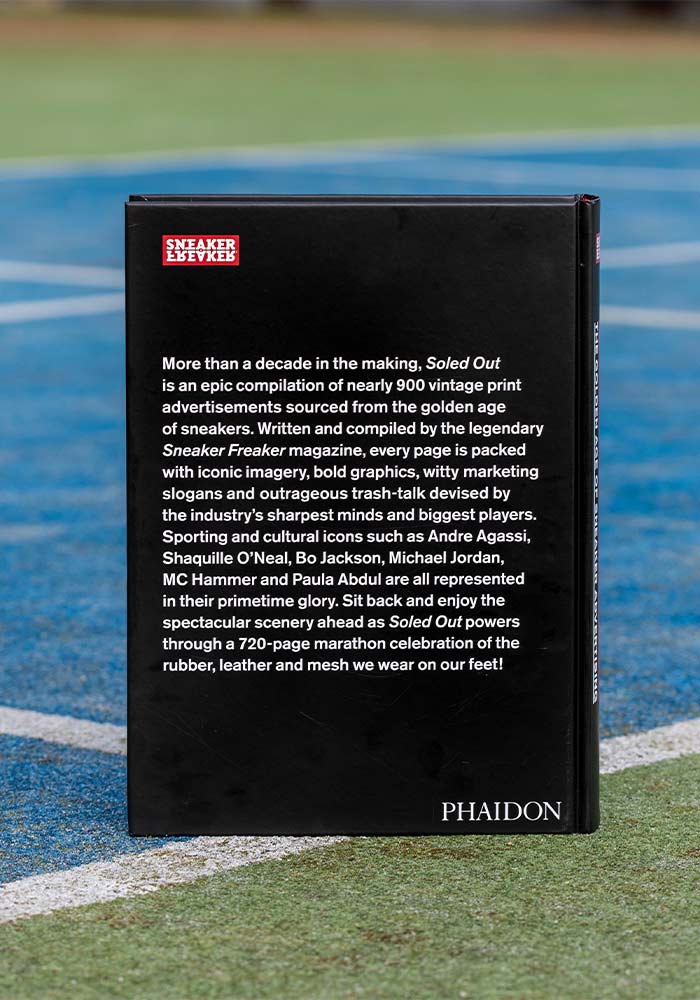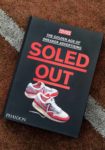 Soled Out was lovingly written and compiled by Simon Wood aka 'Woody', founder of the legendary Sneaker Freaker magazine. Featuring superstar athletes and cultural icons such as Andre Agassi, Paula Abdul, Bugs Bunny, Bo Jackson, Michael Jordan, MC Hammer, Hulk Hogan, Shaquille O'Neal and Sigourney Weaver, every page is laced with unforgettable graphics and outrageous trash talk. This is the sneaker business expressed in its own muscular image and grandiose prose.
ABOUT THE AUTHOR
Sneaker Freaker was established in 2002 by Simon
'Woody' Wood as the first and only international footwear
magazine. With a monthly audience reach of 10 million,
it documents every collaboration, custom design, limited
edition, and retro reissue in exacting detail. Based in
Melbourne, Woody is recognized worldwide for his
encyclopaedic knowledge, inimitable writing style, and
steadfast role as an authentic ambassador for all things
sneakers.
ABOUT PHAIDON
Phaidon is the premier global publisher of the creative
arts with over 1,500 titles in print. They work with the
world's most influential artists, chefs, writers, and thinkers
to produce innovative books on art, photography, design,
architecture, fashion, food and travel, and illustrated books
for children. Phaidon is headquartered in London and New
York City.
The book opens with a personal preface, followed by an analysis of key moments that include the embrace of pseudo-science, the auto-erotic obsession, the ubiquity of the Futura typeface, and the evolution of the cross-trainer craze. Thirteen brand-focused chapters covering all the major players are organised by sporting category. The core material is sourced from the 1970s to the year 2000, excepting the Converse chapter which documents the arrival of the iconic All Star basketball shoe in the 1930s. Fans of sports, footwear, fashion, illustration, photography and graphic design will enjoy the book's punchy narrative, insider stories and historical revelations.
Soled Out is also an ode to the unapologetic, rule-breaking, whip-smart advertising talents that shaped a global industry and influenced generations of sneakerheads and sports enthusiasts. From the scientific to the political – and the hilariously risqué – no subject was off-limits. The melodramatic hyperbole and ultra competitive banter intensified as brands went toe-to-toe throughout the 1990s. 'Just Do It' might be the world's most renowned three-word catchphrase, but that didn't stop ASICS from baiting Nike with 'Serious Runners Don't Put on Airs' and 'Just Doing It Doesn't Do it', while Reebok fired back with 'Pump up and Air out'. The psychological boundaries between the brands were clearly defined by the tone of their advertising.
Soled Out is a 720-page marathon celebration of the rubber, leather and mesh we wear on our feet, and the only collection of sneaker advertisements ever published.