HUMMEL x VITAMALZ – THE NEW OLDSCHOOL
Enamel pin small batch synth pok pok, truffaut selvage hammock normcore.
HUMMEL x VITAMALZ – THE NEW OLDSCHOOL
Founded in Germany in 1923, Hummel is now Danish-owned. The shoe and clothing brand is rooted in football and handball and is one of the oldest and most established team sports outfitter.
The cooperation between Hummel Sport and Vitamalz was born out of a shared love of sport. Both traditional brands embody cosmopolitanism and joie de vivre and have been committed to promoting sports for many years.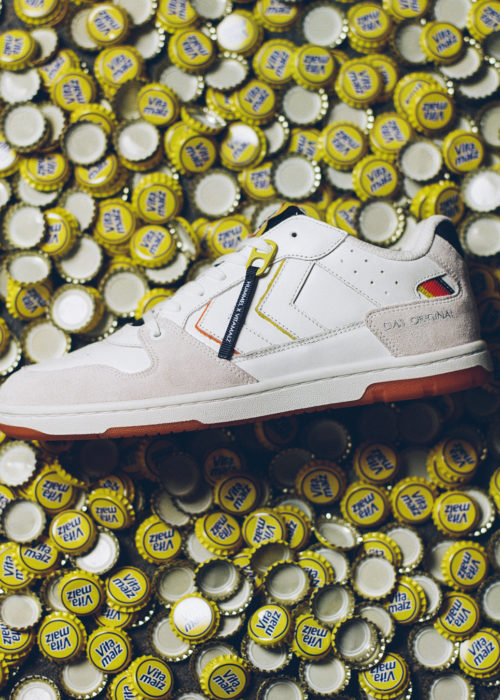 Hummel and Vitamalz joined forces for 'The New Oldschool Project'. The collab became the Power Play, a popular Hummel silhouette from tennis that was first seen on athletes at major Grand Slam tournaments around the world in the early 80s. The colorway of the sneaker is based on the Vitamalz colors.
For their project with Vitamalz, Hummel Sport asked us to concept and design the regular boxes, which we also kept in the colors of the soft drink. To stay true to the motto 'The New Oldschool', we also decided on a retro design for the box.
A special feature of the sneaker: eleven buyers had the chance to win a year's supply of Vitamalz. This required one of the eleven 'Goldcards' hidden in one of the boxes.