@DR_HEIKO
Enamel pin small batch synth pok pok, truffaut selvage hammock normcore.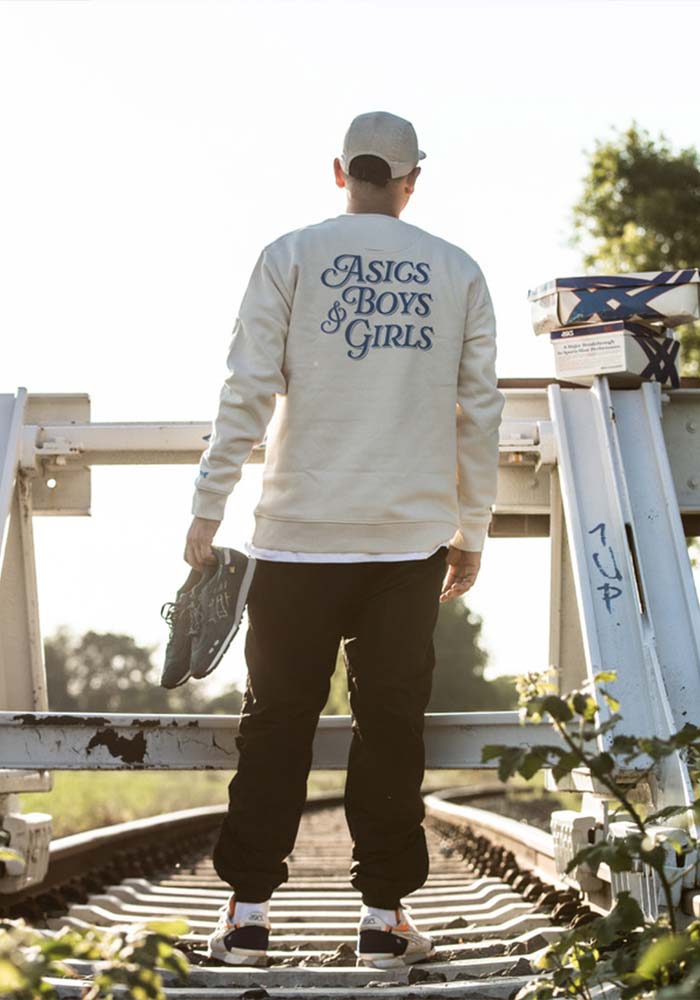 1. Can you briefly introduce yourself (who are you, where are you from, how do we find you on IG)?
Heiko: Hi, im Heiko, turning 40 this month. Born in Berlin, currently living with my wife and my 2 kids in Cologne, Germany.Im one of the two KLEKT.com Founders and still hunting for vintages shoes after all these years. Find me on Instagram: @dr_heiko or even better … follow @klekt ✌🏼
2. Since when do you collect shoes and why Asics?
Hmm, hard to answer. I'm not a typical collector imo. I dont need to complete certain sneaker series or stuff like this, but already in the elementary school i was spending many hours in sport-stores to check the latest sneakers. Unfortunately i wasn't able to afford those with my little pocket money.I'm interested in more than one brand – but in general im more into vintage running stuff. Asics has a great advantage regarding to that aspect:Most of their running silhouettes from the late 80s / 90s are still wearable without any problems.
3. Your sneaker wall is on fire, which 3 shoes would you save?
Heiko: If we are talking about my asics wall: Gel Lyte III OG Citrus- GT-II OG- AFEW Gel Lyte III "Koi"
4. If you could change one thing in the sneaker game: What would it be?
Heiko: I don't want to change this "game". I don't want become kind of a grumpy grandpa who is complaining about the current sneaker culture. The sneaker market is not a niche anymore, it's mainstream for few years now. This includes disadvantages but also advantages: Check the current variety! We just have to understand that customer needs and interests have changed through this development. Accept this …it's a natural process. But please keep in mind: Sneakers are more than numbers! It se ms that a lot of people forgot this. For me it's still a passion. Get the stuff you really like and just follow your own taste!
5. What is the best soft drink in the world?
Heiko: Just drinking it: Coke Zero.
6. Which current living person would you most like to meet?
Happy to have a family BBQ in few minutes.
7. Dogs or cats?
Heiko: Cats.
8. Any final words for the community?
Heiko: Live your passion.